Guest Areas
Operating successfully since 2008, the Diphlu River Lodge is the ideal destination for those seeking a unique communion with nature. Located on the banks of the Diphlu River and overlooking the Kaziranga National Park, the Lodge melds unparalleled comfort and service with the excitement of a wilderness experience.
Machan
Raised along and above the river is the charming common area called 'Machan', which means 'jungle platform'.
This is an air-conditioned sitting and dining area, which opens onto two verandahs. The larger verandah, with a high thatched ceiling, wooden flooring and well-equipped bar, overlooks the Diphlu River and the national park.
This is the perfect place to watch for birds or to scan the opposite bank for wild animals. The smaller verandah overlooks lovingly tended farmland and is an appealing location for al fresco breakfasts.
Embellished with fascinating handicrafts and artefacts, the Machan is where the day's jungle stories are swapped between guests over drinks or delicious meals. Feel free to browse through television channels in the television room or to sink into luxuriant sofas with a book from the library. The Machan is connected to the cottages by grassy paths and bamboo walkways over our private farm.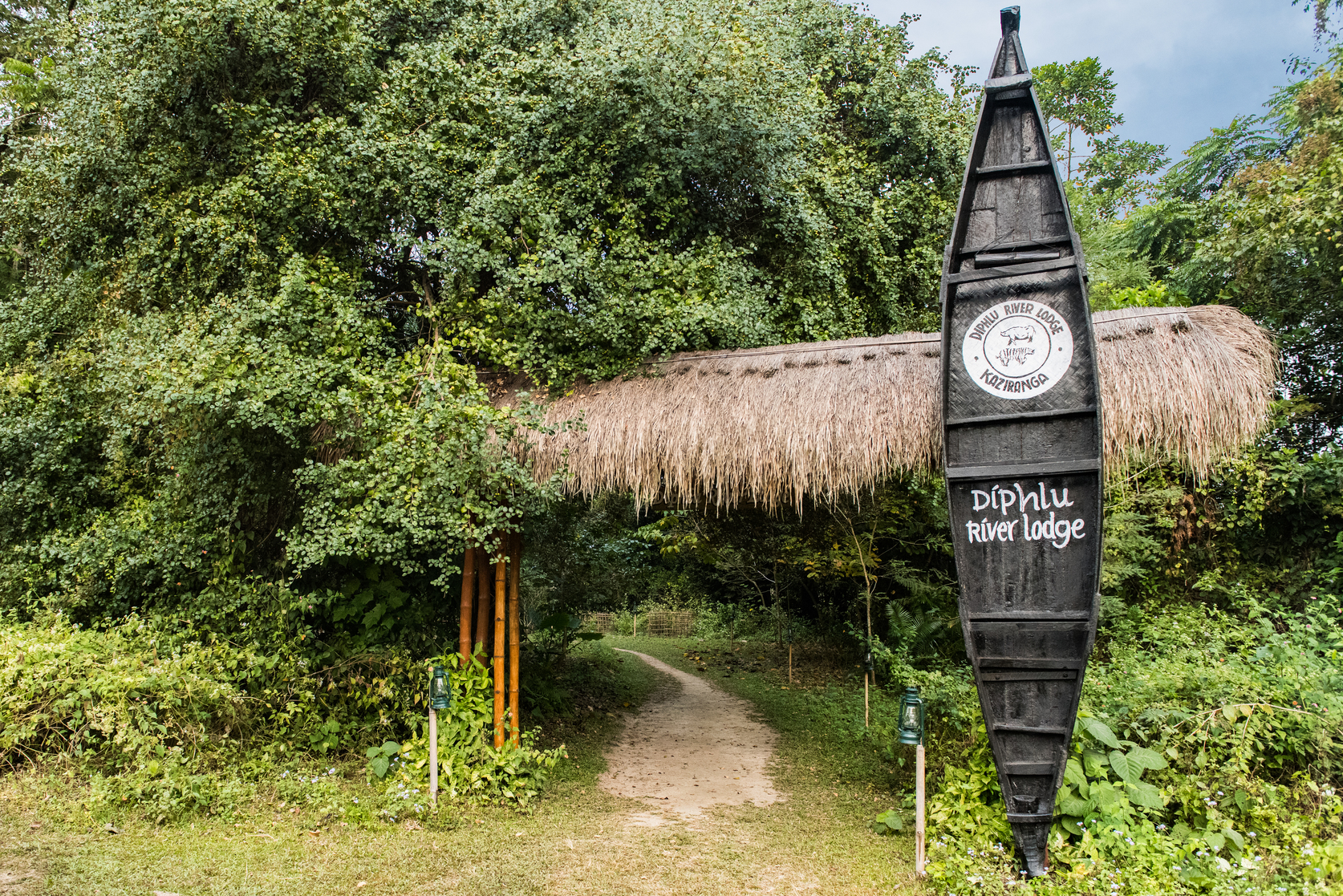 Reception
Smiling staff, delicious drinks and fragrant face towels is how Diphlu River Lodge welcomes you every time. Whether it's the first time you're checking in, or on your second return from a jungle safari, Diphlu hospitality will always make you feel special.
Hilltop
This is a naturally open area near the entrance of the Lodge. Flanked by bamboo groves, the Hilltop is where barbeques and dance performances by locals are arranged for our discerning guests.
Tea deck
Watch the sun move or the stars dance across the sky in this romantic setting under a tree strung with lights.
River bank
The River Bank area is the ideal backdrop to the picnic lunches arranged for the Lodge guests.